Gambia Houses For Sale
4 Bedroom House For Sale, Kololi, Gambia
Contact Owner
Photos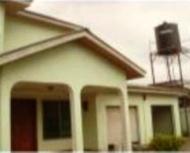 Property Location: Kololi, near beach


Type: 2 storey unfurnished house

Bedrooms: 4

Bathrooms: 2

Building Floor Area:

Land Size: 25 x 25 sq. metres

Utilities: Nawec electricity & water mains

Sale Price: D4,180,000

Description:
This is a newly constructed property for sale in Kololi area of Gambia. Inside, the building is is aesthetically decorated and all the fixtures & fittings are new.

It has a well fitted roof, burglar bars, sliding windows, exquisite staircase and the kitchen has been tiled up to the ceiling level and has chest level wall sockets for safety.

Property Details:
• 4 bedrooms (1 master en-suite)
• 2 shower rooms with cubicles, sinks & toilets
• Ceiling fans
• Lounge
• Kitchen with locally made dark wood units
• 2,000 litre reserve water tank
• Car garage
• Front garden area
• Boy's / servant's quarters, shower & WC

Note:
House price offers are subject to change without notice. Always confirm details with the property title holder or estate agents concerned.

Photos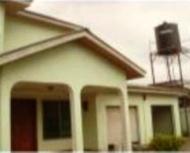 Contact Home Owner / Agent Address Details:
Property Bantaba
Greater Banjul area
The Gambia, West Africa

Tel no: +220 9835005
+44 7897407650 (UK)

Email: info@propertybantaba.com

Property Ref: 0011

Website: Here



Houses For Sale
---
Home | Disclaimer | Privacy Policy



Copyright © 2009 Access Gambia
All Rights Reserved


Please Note: Always use the services of a Banjul based lawyer before making any real estate decisions.
---