Contact Address Details:
Banjul head office
Gambia Tourism Authority
Official Website of GTB:
Website: www.visitthegambia.gm
Kololi
(Just off the Palma Rima Highway)
PO Box 4085, Bakau, Banjul area


Tel no: +220 4462493
4462491
4462494
4464858
4463678
(Senegambia Craft Market)

Fax. 4462487 or 4464859

Email: info@gta.gm


European Offices - Representatives:
Sweden
Gambias Turistbyra
411 14 Goteborg
Tel: + 46 (0) 31 13 66 50
Fax: +46 (0) 31 13 68 03

Germany
Dusseldorf
Feuerbachstraße 26
T: ++49 (0) 2114939584
F: ++49 (0) 2114939586,

Structure of the GTA:
Office Of The Director General & Chairman

• Departments:-
- Administration & Finance
- Development, Investment & Culture
- Marketing & Promotion
- Quality, Licensing & Control
- Tourism Human Resources


Information:
The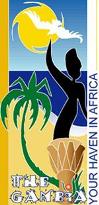 Gambia Tourism Authority was established by an Act of the National Assembly in July 2001 to promote, develop, regulate and oversee the tourism sector in the Gambia.

This is comprised of hoteliers, travel businesses and entertainment. The Gambia Tourist Board is also responsible for advising the tourism sector and it offers a one-stop-shop service; the authority is aggressively marketing and promoting foreign & local investment in the tourism industry. They also work in co-operation with their European partners to develop sustainable tourism products and services in Africa.


Functions:
As part of the authoritative order of the authority the setting up of quality control systems, investment, standards, and security feature as important functions in the day-to-day activities of the tourism body.


Marketing:
The sort of tourists that that the country attracts is to a large degree influenced by the way in which the country develops and showcases the the Smiling Coast as a tourism destination. Therefore the authority's main marketing aim is to target high spending, up-market tourists while using the motto "Your Haven in Africa"


Strategies:
In order to achieve its objectives the Gambia Tourism Authority will continue to:

• developing product quality;

• encouraging potential investors to finance tourism initiatives further up-country;

• promoting & boosting the marketing and development of value added products;

• promoting the idea of all-year-round tourism especially the so-called green season which runs from July to October;

• reinforcing safety and security.

• sticking with the principles of the Responsible Tourism Policy;

• and finally targeting new and old markets.